Leave a Bequest to the RFBAQ
What is a Bequest?
A bequest is an instruction you make in your will, directing that some or all of your estate be gifted to a charity or particular cause. It can be in the form of money, property, shares and works of art, or other valuables. You don't have to be wealthy to make a bequest ' whatever you choose to give will make a difference.

Making a will is our last chance to interact with the world around us; to show what we think is important, to make up for the voluntary work we can no longer do, to contribute to the triumph of the causes we hold dear.
As Terry Pratchett says, you haven't been around the place long before you realise that you arrived with your return ticket already punched. There will be a time when you're not here. You can't change it, and there's no point complaining about it, so you have to make plans to deal with it.
The first thing most people do is to make sure their dependents are provided for. Historically, that was the most difficult part, and the insurance industry grew up largely because men died young and often left their wife to bring up the children.

We now live longer, and that happens less, and most of us will live to see our children independent and established in their careers. We have options. We have time to reflect. We have assets on a scale that would have astounded our grandparents. We can provide for the future of all the things we care about - as a parent, as a friend, as a citizen, and as a member of a community.

While it can be confronting sometimes to face our own mortality, by talking through our final wishes with loved ones, we can find peace of mind.

It is reassuring to know that when you leave a bequest to the RFBAQ in your Will you are helping to continue the support all of our volunteer men and women and the rural fire brigades of Queensland.
How do I make a Bequest to the RFBAQ?
We suggest that you seek legal advice before creating or modifying your will. The details below will help you or your solicitor if you choose to leave a bequest to the RFBAQ.
Rural Fire Brigades Association Queensland, Inc.
48 Fraser Road
ARALUEN QLD 4570
07 5480 5130
rfbaq@rfbaq.org
ABN 37 417 474 709
Click this link, or the image, to be taken to our profile page on the Australian Charities and Not-for-profits Commission website.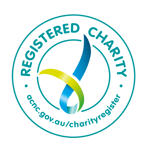 The Australian Charities and Not-for-profits Commission (ACNC) is the national regulator of charities.
You can also confirm our Deductable Gift Recipient status on the Australian Business Register website, by clicking here.